This is a fun, flirty way to get to know you and get to know some other blogs by visiting them. I will hold this Meme on Thursdays along with other blogs.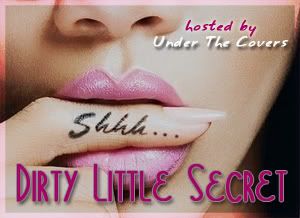 This Meme is hosted by
Under the Covers
, the purpose of this weekly meme is to get to know our fellow bloggers and our readers more intimately by asking them a questions that will reveal their . . . Dirty Little Secrets.
This week's question:
"Who popped your cherry?" In other words, what book was your first erotica romance read?
If you don't read erotica, what book started your reading obsession?
My answer:
Lora Leigh's Breed series got me started into the erotica genre. The specific book was Megan's Mark. Those breed hotties know how to claim their woman with an animal element added in to add to the kink. Yowza! These books are not for the faint of heart. So, I was basically thrown into the deep end of the pool before I knew I could swim. LOL!