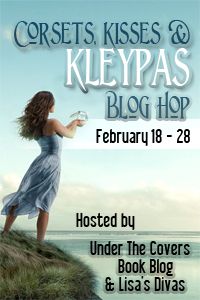 Howdy! Welcome to Bona Fide Reflections!
Today and until February 28, 2012 at11:59 p.m., I am giving away the first three books in Lisa Klaypas' Wallflower Series. If you are an international guest here on the blog and want to participate in this giveaway, please check to see if the

Book Depository

delivers to your address. All you have to do is complete the Rafflecopter to enter the giveaway.
Lisa Kleypas
Please visit Lisa Kleypas' website to learn more about her and the books she has authored:

http://www.lisakleypas.com/
The books to be awarded in this giveaway are:
Book 1
Four young ladies enter London society with one common goal: they must use their feminine wit and wiles to find a husband. So a daring husband-hunting scheme is born.
Annabelle Peyton, determined to save her family from disaster, decides to use her beauty and wit to tempt a suitable nobleman into making an offer of marriage. But Annabelle's most intriguing--and persistent--admirer, wealthy, powerful Simon Hunt, has made it clear that while he will introduce her to irresistible pleasure he will not offer marriage. Annabelle is determined to resist his unthinkable proposition . . . but it is impossible in the face of such skillful seduction.
Her friends, looking to help, conspire to entice a more suitable gentleman to offer for Annabelle, for only then will she be safe from Simon--and her own longings. But on one summer night, Annabelle succumbs to Simon's passionate embrace and tempting kisses . . . and she discovers that love is the most dangerous game of all.
Book 2
Four young ladies enter London society with one necessary goal: they must use their feminine wit and wiles to find a husband. So they band together, and a daring husband-hunting scheme is born.
It happened at the ball...
Where beautiful but bold Lillian Bowman quickly learned that her independent American ways weren't entirely "the thing." And the most disapproving of all was insufferable, snobbish, and impossible Marcus, Lord Westcliff, London's most eligible aristocrat.
It happened in the garden...
When Marcus shockingly—and dangerously—swept her into his arms. Lillian was overcome with a consuming passion for a man she didn't even like. Time stood still; it was as if no one else existed...thank goodness they weren't caught very nearly in the act!
It happened one autumn...
Marcus was a man in charge of his own emotions, a bedrock of stability. But with Lillian, every touch was exquisite torture, every kiss an enticement for more. Yet how could he consider taking a woman so blatantly unsuitable...as his bride?
Book 3
Easily the shyest Wallflower, Evangeline Jenner stands to become the wealthiest, once her inheritance comes due. Because she must first escape the clutches of her unscrupulous relatives, Evie has approached the rake Viscount St. Vincent with a most outrageous proposition: marriage!
Sebastian's reputation is so dangerous that thirty seconds alone with him will ruin any maiden's good name. Still, this bewitching chit appeared,unchaperoned, on his doorstep to offer her hand. Certainly an aristocrat with a fine eye for beauty could do far worse.
But Evie's proposal comes with a condition: no lovemaking after their wedding night. She will become just another of the dashing libertine's callously discarded broken hearts --- which means Sebastian will simply have to work harder at his seductions ... or perhaps surrender his own heart for the very first time in the name of true love.
Avery special thanks to

Under the Covers Book Blog

and Lisa's Divas for hosting this blog hop.
Good luck and Happy Reading from Bona Fide Reflections!!
a Rafflecopter giveaway
Please hop on over the blogs listed below: