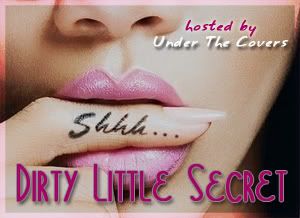 Dirty Little Secret
is a weekly meme hosted by us at
Under the Covers
. Every Thursday we get to know other bloggers and our readers more intimately by asking them a question hoping to reveal their dirty little secrets. I hope that you will all join us by leaving a comment!
If you could jump into a time travel machine and it takes you back to when you were a kid, what would your TV be playing then?
I know, I know. I am a nerd. But, I loved this movie. I must have watched it 10 times, at least. This movie made my heart go pitter patter because I absolutely loved Ducky and had the biggest crush on him. I wanted him to get his woman. But, Andie (beeotch!) just dropped him like a hot potato and went traipsing off with Blane, the rich wannabe sexy hero. *sigh* If he only knew I was waiting for him with open arms. I know I could have made him so happy. Alas, he only had eyes for Andie.