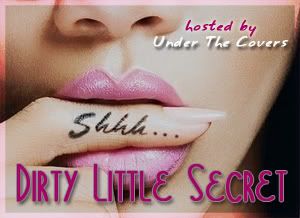 Dirty Little Secret is a weekly meme hosted by us at
Under the Covers
. Every Thursday we get to know other bloggers and our readers more intimately by asking them a question hoping to reveal their dirty little secrets. I hope that you will all participate and let us know your Dirty Little Secret today!
This weeks question:
If you could spend the day with your favorite heroine, who would you pick and what would you do?
My answer:
I would love to spend some time with Cat from Jeaniene Frost's Night Huntress Series. I admire her. She has overcome a lot of obstacles since Halfway to the Grave with her unique brand of kick-ass coping skills. I also love her passion and loyalty she feels towards her friends. Oh, and I musn't forget the fact that she has the sexiest vampire in the world by her side. I would love to watch her kick some ass and then I want us to get drunk and just be girls together - laugh, and have her spill some deets on Bones so I can have my own personal drool fest.