Yikes! I missed last week's Dirty Little Secret. *blush* However, I did remember it this week.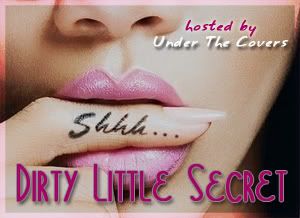 Hosted by
Under the Covers
, the purpose of this weekly meme is to get to know our fellow bloggers and our readers more intimately by asking them a questions that will reveal their
Dirty Little Secret
.
This weeks question:
"The cougar is in town...Which YA hero makes you wish they were legal?"
My answer:
This is a good question. I would lick and love on Shane from the Morganville Vampire series by Rachel Caine 24/7. He is such an honorable, tortured soul. Something about him calls to me.